Through everyones fantastic support the 2018 Volkswagen Spectacular was proud to be able to donate a massive $12,000 to our local charities.
Donations included:-
Nambucca Rotary           – $3,000
Nambucca Lions             – $3,000
Fire and Rescue              – $1,500
Rural Fire Service            – $1,000
VRA                               – $500
Nambucca Cancer Group – $3,000
Total                       – $12,000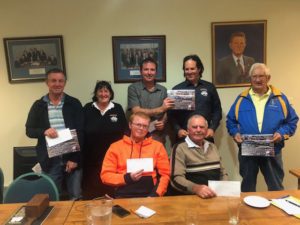 Photo from Left to Right
Rear – Rod (Rotary) Donna (Organiser) Ricky (NSW Fire & Rescue) Luke (Organiser) Jo (Lions)
Front – Shaun (VRA) and Barry (Lions)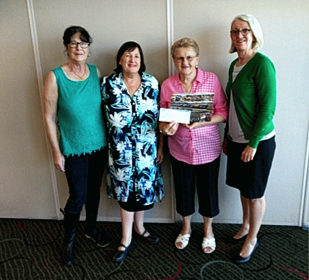 Photo from Left to Right
Billy Joe assistance in running the event, Donna (VW Spectacular) Irene from the Cancer Group and Chris (RSL)
HIGHTEA – CANCER GROUP
Irene Roswell, special thanks to Billy Joe Davis from Davis Seafood for assisting in running this amazing event and the Nambucca RSL for sponsoring and assisting with the High Tea galleria Shop and Divine and Soul, for allowing us to use their beautiful clothes for the fashion parade. Last special thanks to our work placement students from Nambucca and Macksville High School. Music was great by The Pentinton Brothers. They donated their time to Cancer How great is That.